One of the Japan's brightest medal hopes, Haruka Kitaguchi who claimed bronze at the last years' Worlds shocked the world at the last moment. 25-years old of recent toplists opened her
conpetition with a throw of 61.78m. In the third series she improved to 63.00 mark and moped up to the second position. There she remained until the next series of attempts, when Kociņa of Latvia went past her. In her last attempt, however, Haruka struck the field with a massive throw of 66.73 meters. The opponents could not equalise so the performance became the winning mark and Haruka claimed Japan's ninth World Championships gold medal ever.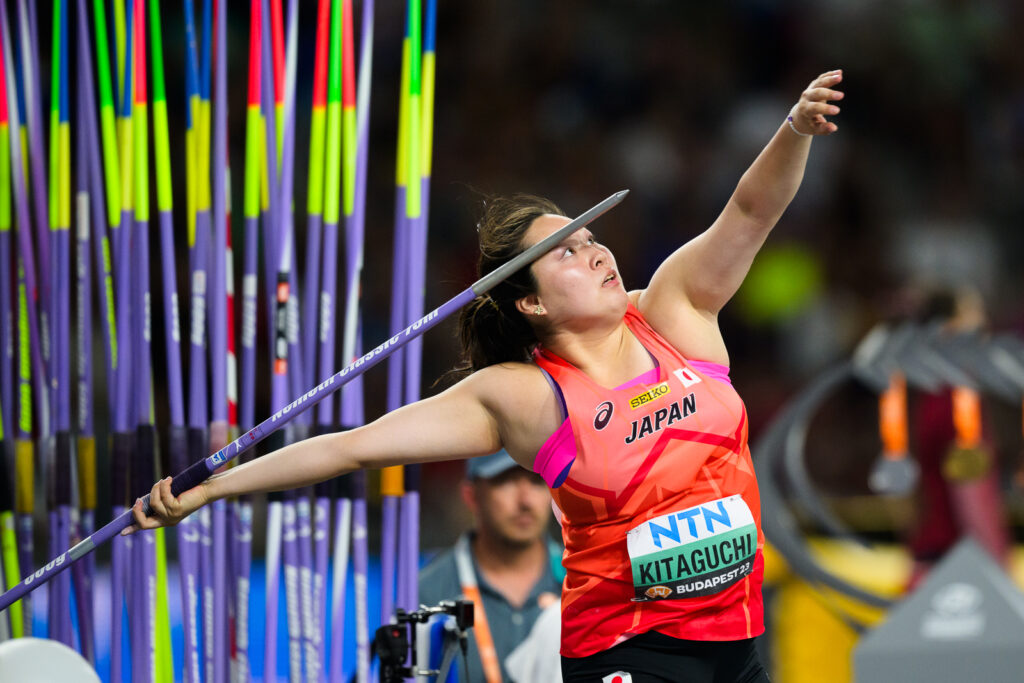 A few hours earlier, Slovenian Lia Apostolovski advanced to the final of women's high jump as she finished ninth with a performance of 189cm. So did one of the contenders in men's javelin throw Jakub Vadlejch. The Czech beat the qualifying performance on his second attempt with a 83.50m throw. In the heats of 4x100m women's relay, Boglárka Takács helped the home squad to improve the national record by 11 hundreths (43.38s). The previous mark was set at the European Athletics Team Championships in June. Bianca Williams ran the third leg for the team Great Britain and N.I., as they advanced to the final, clocking 42.33s.
Photo credit: Pavol Uhrin
Jakub Ďurdina