An astonishing evening of the sixth day brought us double joy. Two of our athletes reached the
highest possible goal. To start with Miltiadis Tentoglou, the reigning olympic champion opened his competition with a huge 8.50 jump. The qualification winner, Wayne Pinnock responded immediately with a 8.40 mark. In the second series, he added another 10 centimeters and tied the race for the gold. In the third series, Miltos made an important step towards securing the title, when he hit the 8.39m mark. The plot has been resolved in the last series, when Miltos leaped to 8.52 meters and went past Pinnock by a 2cm margin. The rival did not manage to beat the performance so the Greek claimed his first global championship title. By this achievement, he completed his collection of gold medals from every major competition he took a part in and became one of the most successfull long jumpers over the history at the age of 25.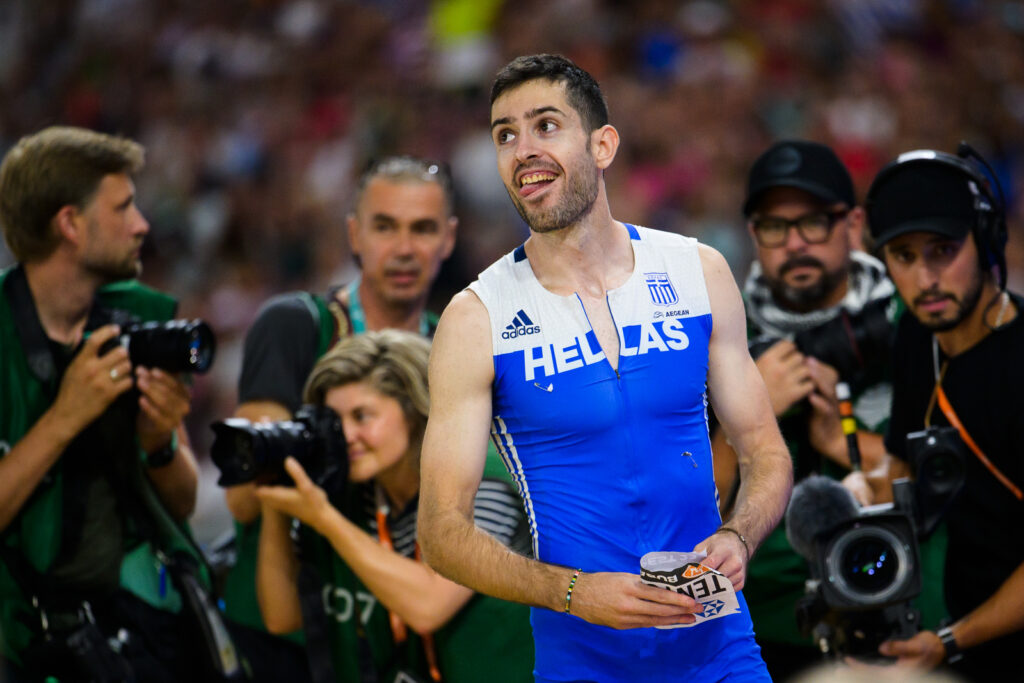 Just a couple of minutes later, Camryn Rodgers beat the odds and completed Canada´s hammer throw double, by winning her first World Championship gold medal. Camryn opened up strongly, by throwing the hammer at 77.22m distance. In the second series, she managed to replicate the same mark and eventually broke the 77m barrier in her third attempt as well (77.07). No other competitor could keep up with her level of performing, thus she dominated the final with an almost one-meter lead. Camryn not only improved her rank from Oregon 2022, she also became a second Canadian woman in history to win the gold medal at the World Championship.

Many congratulations!
Photo credit: Pavol Uhrin
Jakub Ďurdina