1st place Miltiadis Tentoglou long jump 8.55m.
World lead
Greek indoor record
6th all time jump in the indoor history
3rd best European indoor jump in history
Miltiadis Tentoglou: "I wanted to aim this title very much and now only one title left – World outdoor Champion."
Let us introduce the world indoor champion Miltiadis Tentoglou.
---
Bronze World Indoor Medalist – Tina Šutej
Tina won bronze medal in the pole vault with 4.75m.
The bronze medal is the biggest achievement for Slovenian pole vaulter Tina Šutej.
---
RESULTS
4th place Filip Mihaljević shot put 21.83m
5th place 4x400m British relay with Jessie Knight
5th place 4x400m Czech relay with Pavel Maslák
8th place for Lindon Victor in the heptathlon in national indoor record:
60m 6.91s PB (915 points)
long jump 7.56m (950 points)
shot put 15.65m (830 points)
high jump 2.05m (850 points)
60m hurdles 8.41s (881 points)
pole vault 4.70m (819 points)
1000m 2:48.21 (784 points)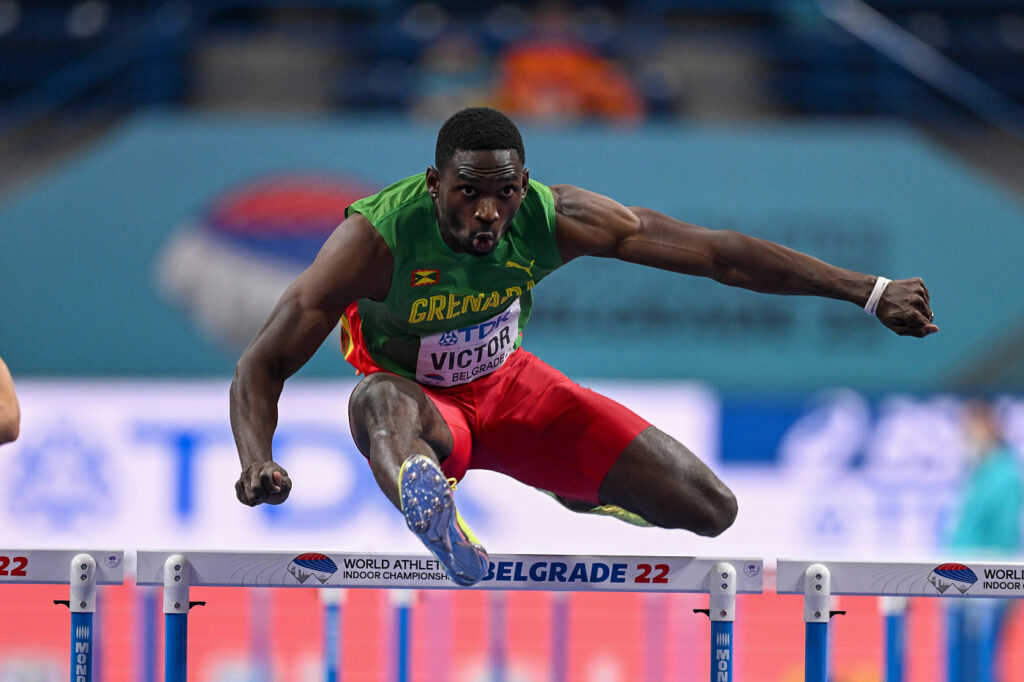 8th place Jessie Knight 400m 51.93s
9th place Milica Gardašević long jump 6.59m
10th place Neja Filipič triple jump 14.13m
12th place Nikolaos Andrikopoulos triple jump 16.05m
15th place Michelle Harrison 60m hurdles 8.09s PB
16th place Filip Šnejdr 800m 1:49.29
17th place Elzan Bibić 3000m 7:52.78
17th place Aaron Mallett 60m hurdles 7.67s
18th place Pavel Maslák 400m 47.31s
19th place Molly Scott 60m 7.23s
24th place Viktória Forster 60m hurdles 8.22s
25th place Ján Volko 60m 6.66s
31th place Viktória Forster 60m 7.35s
36th place Elisavet Pesiridou 60m hurdles 8.30s
40th place Monika Weigertová 60m 7.43s
4x400m Slovenian national indoor record 3:37.08 with Anita Horvat and Agata Zupin
4x400m Irish national indoor record 3:08.63 with Chris O´Donnell
4x400m Slovakian national indoor record 3:09.79 with Šimon Bujna and Matej Baluch
---
Photos: Deca Text Och Bild