The 19th edition of World Athletics Championships in Budapest began with a morning session, where a numerous group of our athletes took part. Home crowd´s favourite – Bencze Halász in the hammer throw secured his spot in the final with a throw of 78.13m, breaking the qualifying performance (77.00m) and took the 3rd place. Filip Mihaljević marked a throw of 21.10m, which meant 8th place, in the shot put qualification. Later that day, in his 3rd World Championships final, he improved by 47cm, leading to a 21.57 mark, placing him 7th overall.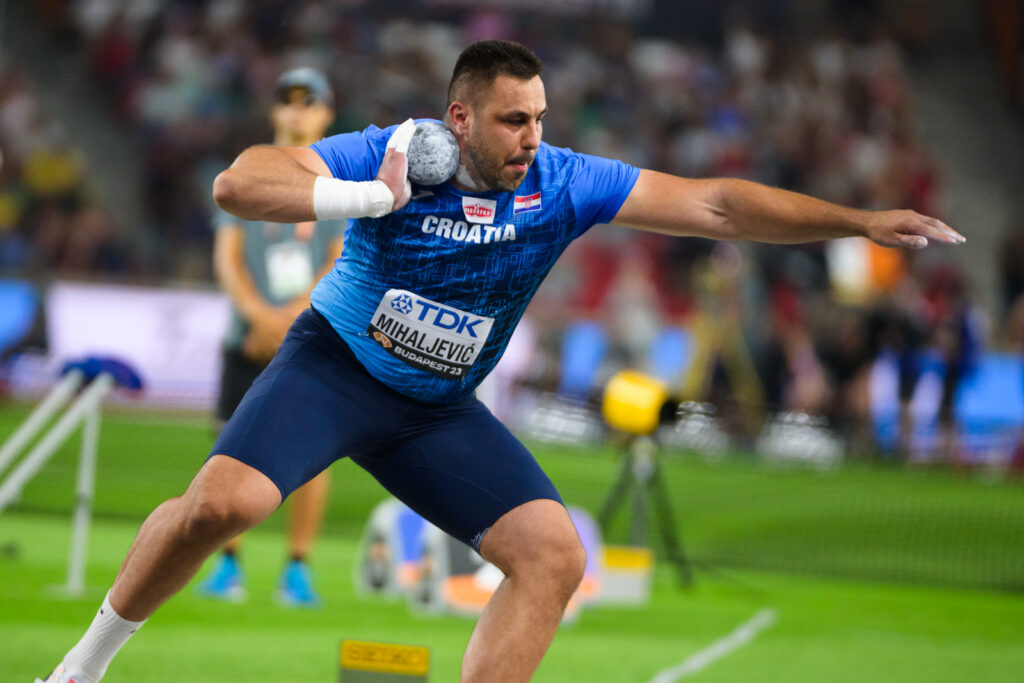 Saturday was a start day for our sprinters too. Canadian Brendon Rodney made it to the semifinals, clocking the time of 10.16. Fellow Jerome Blake took 40th place overall in 10.29. Ján Volko opened up the championship with a performance of 10.25 and took 36th place.
Defending discus throw champion Kristjan Čeh lead the B-group qualification with the performance of 65.95m. Jamaican discus thrower Traves Smikle finished 3th in the A-group, marking a throw of 65.71m.
The Czech sensation in the mixed 4x400m relay brought the first medal for our Top Athletics team. Patrik Šorm was a member of the squad, which shocked the world by finishing third in the final event of the day. In the morning he helped the team clocking the time of 45.00, running 3rd leg of the relay. A historical moment came in the late evening – The Czechs took a bronze medal after a thrilling finish, improving the national record with a time of 3:11.98. Patrik covered the flying lap in 44.85. The Oregon 2022 finalist won his first ever medal from the major outdoor championships.
Many congratulations.
Photo credit: Pavol Uhrin
Jakub Ďurdina